Click the image that better represents your posture.
Pronation
The inward collapse of your foot is broadly classified as pronation. Foot pronation is typically caused by the inherent bony architecture of your foot bones. Occasionally foot pronation is influenced by other factors typically weak hip muscles or tight and restricted calf muscles.Foot pronation can never be cured or permanently fixed however in-shoe orthotic devices can alter and accommodate the unwanted pronation to improve symptoms and optimise postural alignment much like glasses improve your vision but never correct your eyesight. Foot pronation has been linked to many foot and lower leg ailments and the correlation to knee and lower back complaints is also widely accepted. There is a wide and varied number of orthotic appliances available to people to aid in controlling foot pronation. Docsols provides the most up-to-date and technologically advanced 3D printed orthotic available worldwide.
Find a provider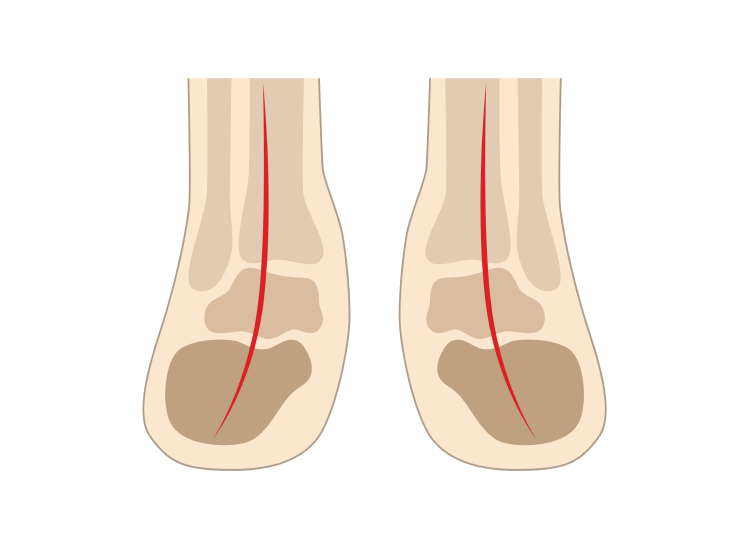 Supination
The outward or lateral bias of your foot position is referred to as foot supination. Typically foot supination results in a high arch architecture with a tendency of toe clawing as well as a high incidence of ankle sprains and strains. This particular foot type is attributed to only 10 to 15% of the population and is typically a result of an hereditary influence. Some genetic neurological disorders can also be the background to a high arch or supinated foot posture. This type of foot position cannot be corrected without surgery. In-shoe orthotics are designed to reposition the foot to negate the outside or lateral bias. Generic or off the shelf orthotic appliances do not help this foot type as these devices are all designed to accommodating a flat foot posture and simply push a supinated foot further out. This foot type requires a custom orthotic prescription and Docsols provides the most up-to-date and technologically advanced 3D printed orthotic available worldwide.
Find a provider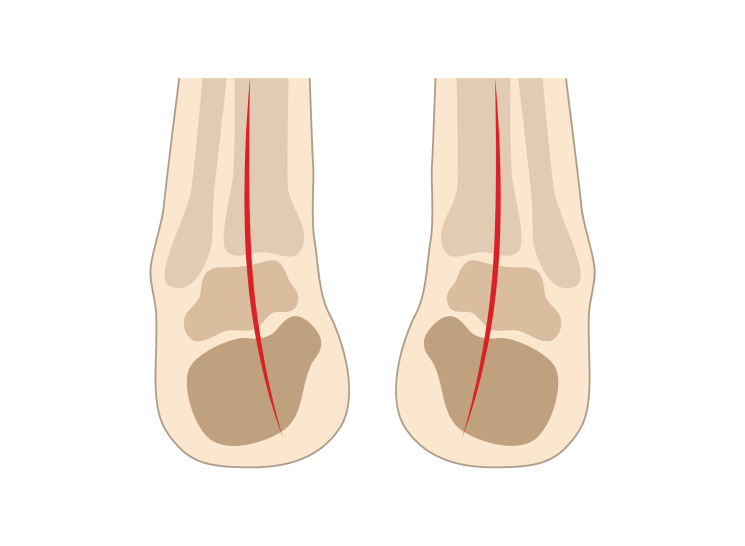 Flat Foot
A condition in which the entire sole of the foot touches the floor when standing.Flat feet can occur during childhood if the arches of the feet don't develop, after an injury or from the wear and tear of ageing.Most people have no symptoms associated with flat feet. But some people with flat feet experience foot pain, particularly in the heel or arch area.For painful flat feet, treatments include arch supports for the shoes, stretching or a structurally supportive shoe.
Find a provider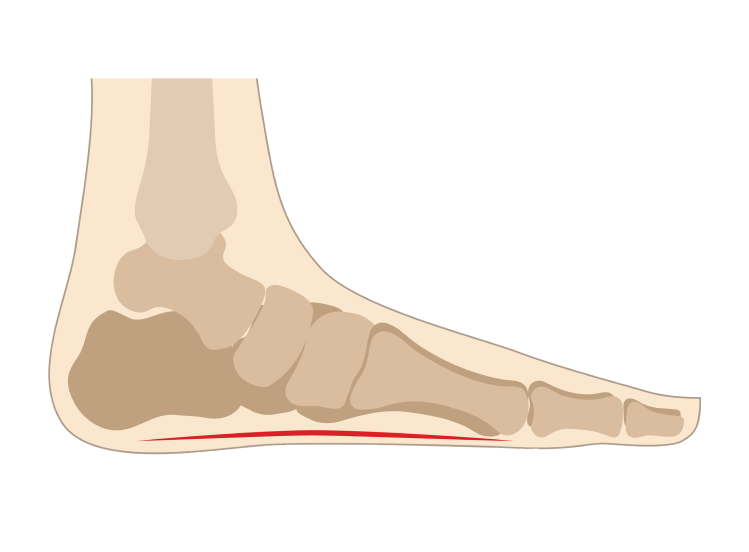 Plantar Fascitis
It is widely recognised that almost 80% of people living in the Western world will get a degree of heel pain within their life. Pleasingly in a lot of people this condition lasts for only a couple of weeks. Unfortunately though a significant percentage of people can experience ongoing heel pain for many months and sometimes years. The majority of heel pain is a result of overuse of the strong ligamentous structure that supports the long arch of the human foot referred to as the plantar fascia. This structure becomes overworked due to a myriad of causes including a primary factor being the underlying foot posture putting too much stress on the plantar fascia. Typically the introduction of an in shoe orthotic appliance provides a significant component to the management of this condition. By supporting the long arch of the foot as well as cushioning the irritated heel site the foot is better protected which over time sees an improvement in the heel pain. The Docsols orthotics can achieve the appropriate support but also cushion the heel using the most up-to-date and technically advanced 3D printed orthotic available worldwide.
Find a provider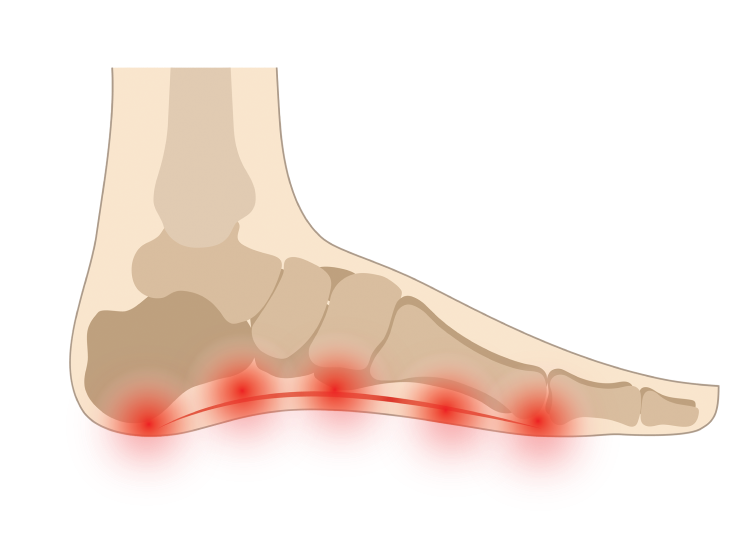 Bunion
The term bunion is a broad description to describe progressive osteoarthritis or degeneration of the first primary metatarsal joint of the human foot. Bunions can be particularly painful when wearing shoes or doing sports and exercise. There is typically always a genetic linkage to the formation of bunions and the condition is far more prevalent in women. Certain foot positions predispose people to bunion development and there is a widely accepted category of bunion formation in the medical community ranging from stage I to stage IV. Typically stage I and stage II bunions are managed by improved footwear and in shoe orthotic devices which are designed to take pressure away from the bunion site. For the protection of your bunion usage of our Docsols orthotics give you peace of mind that you are using the most up-to-date and technically advanced 3D printed orthotic available worldwide.
Find a provider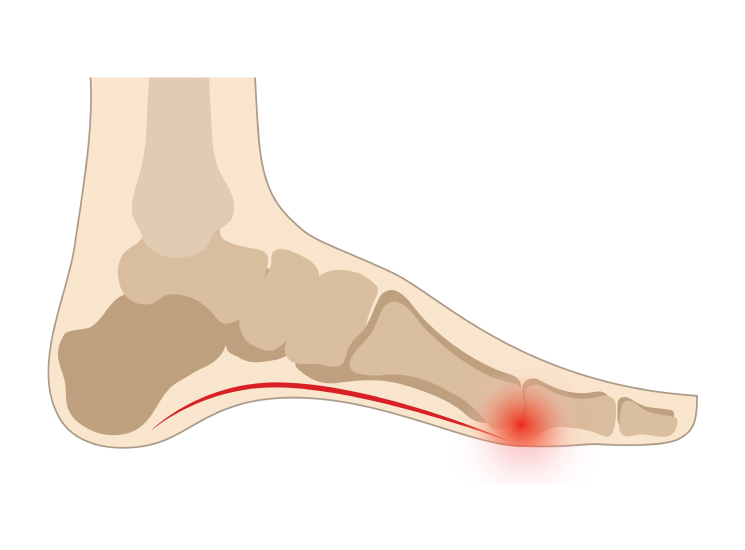 Sore Heel
Heel pain can have causes that aren't due to underlying disease. Examples include poorly fitting shoes, wearing high heeled shoes, prolonged period on feet, overuse such as long walks or marathons, sprains, strains or trauma.
Find a provider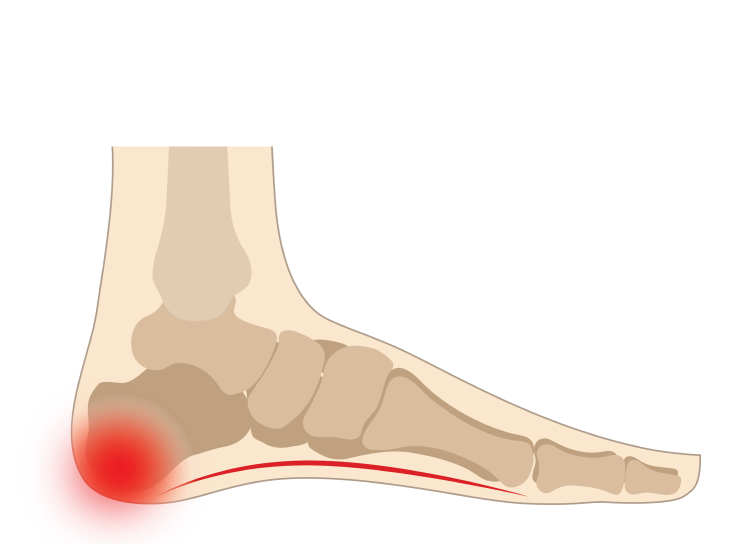 Metatarsalgia
Metatarsalgia is the overreaching term to describe any pain involved with the smaller toes and joints in the human foot. 
Metatarsalgia could involve the small joints in the ball or front margins of your feet. Metatarsalgia may also be attributed to nerves, ligaments and small sacs of fluid called bursas being irritated. 
Our 3D printed custom Doc Sols orthotics can provide suitable metatarsal pads to aid in alleviating this forefoot pain. 
Find a provider